At least 25,000 new homes need to be built in Scotland each year to meet the current and future needs of the nation. By 2026, Living by Robertson aims to quadruple the number of homes they are building per year.
Chris Collins, Senior Land Manager, is part of the team responsible for identifying and acquiring residential land to ensure that the business can meet its ambitious targets.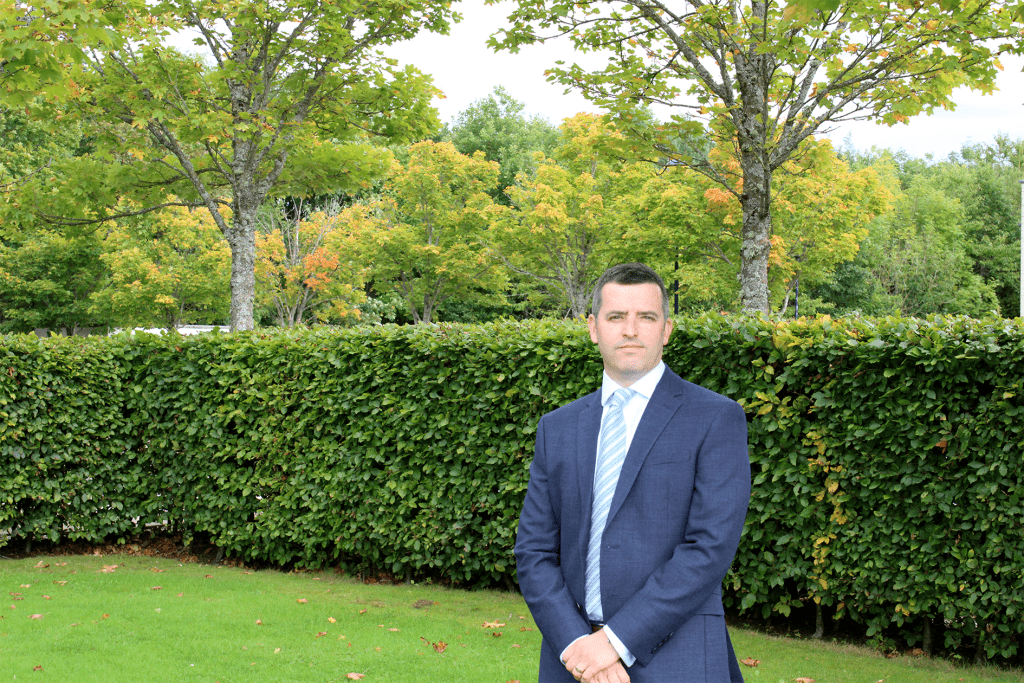 "As a company, we've grown rapidly from a single development at Ferry Village, Renfrewshire, in 2019 to a position where we now have multiple outlets across the central belt. Across these developments, we offer various types of homes that have proven hugely popular with a range of purchasers, from first-time buyers and growing families looking for their 'forever' home to those looking to downsize.
"In the past year, we've continued our commitment to building homes in sought after locations with excellent transport links, easy access to essential amenities and good local schools.
"Our development at Cherry Tree Park in Livingston has been hugely popular. The town has excellent transport links and is known as a great destination for shopping. As well as this, Livingston has excellent leisure facilities whilst local parks and beautiful open countryside are also on the doorstep for our homeowners. According to Time Out magazine, our 40 apartment Royal View development in Leith, which has recently sold out, is located in an area named one of the 'Coolest Neighbourhoods in the World.'
"We recently commenced construction at our 'Seven Hills' development in Larkhall, South Lanarkshire, where we will build 128 homes. We also recently secured planning permission for the development of 151 homes in Ferniegair, Hamilton. My team is working hard to add to these and other developments already in our pipeline.
"We are passionate about building the high-quality homes our buyers have told us they want. Our new 'International' range of housetypes was designed following in-depth market research and include features such as generous storage, open plan kitchen and dining spaces as well as utility rooms. This year the range is evolving to provide features such as home offices and garden rooms."
"The focus of our attention in terms of identifying land to support our future growth plans is primarily on the central belt of the country. We are looking for land in and around existing population centres in close proximity to amenities and transport links. From our headquarters in Stirling, we can easily operate across the country from the east coast to the west. We are typically looking for sites capable of delivering upwards of 40-50 units and we identify opportunities from a range of sources including agents as well as through direct contact with landowners. We are able to move quickly to secure land and would be delighted to hear about opportunities that may help us achieve our ambitious growth plans."
If you have land to sell or if you wish to know more about our land buying process, you can contact Chris at chris.collins@robertson.co.uk